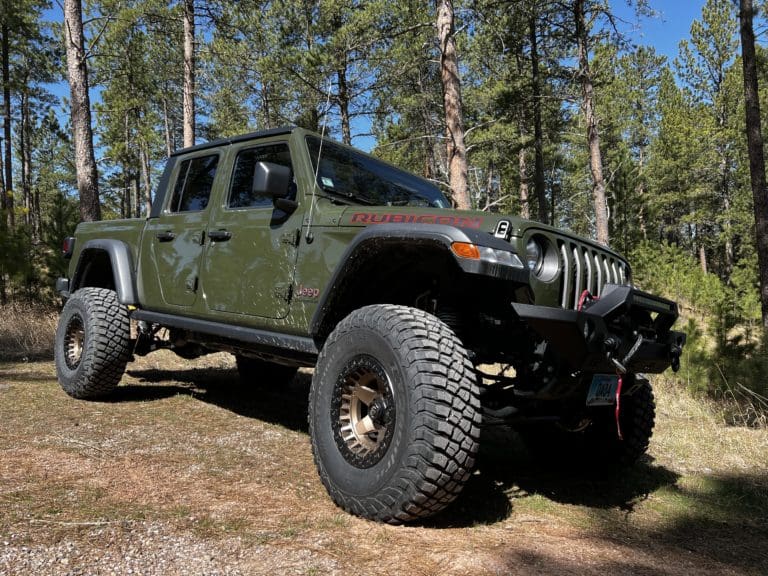 The Black Hills of South Dakota is home to many breathtaking scenic areas and incredible landmarks that are a must-see for visitors to the northern Midwest. With Black Hills Jeep & Bronco rentals provided by Overland America, you can see the great natural landscape that the Black Hills area has to offer within the safety and comfort of an off-road vehicle.
Sure, you can hike around the Black Hills and view some of the sights at a leisurely pace. However, with a Black Hills Jeep rental as an option, you can view as many sights as possible with an off-road vehicle that will cover miles and miles, capable of climbing over and navigating obstacles such as steep hills and wet terrain. You can also stay out of inclement weather such as rain showers, high winds, and humid temperatures.
By renting an off-road vehicle, you can also carry more provisions with you and conveniently store all of your hiking and camping equipment while you comfortably traverse the vast landscape of the Black Hills.
The Black Hills is home to five national parks and monuments, including Mount Rushmore! Also around the Black Hills are historic locations rich in Old West and Native American culture. You will also be able to view remote areas of nature and spy wildlife from a secure location.
When you rent a Jeep from Overland America, you get a tough, rugged Jeep vehicle that you can drive off road in designated areas around Black Hills. Check out our four-wheel off-road driving guide and trail system ratings guide.
We offer a variety of customized vehicles for you to rent, including the Ford Bronco, Jeep Gladiator, and the popular Jeep Rubicon models. Guests who are interested in renting one of our vehicles must be at least 25 years old and have a valid driver's license.
Contact us for more information about our Black Hills Jeep & Bronco rentals.