Overland America Adventure Rental Services

Where

will your next adventure take you?

If you're looking for Fun Things To Do in the Black Hills or Padre Island, Check out the #1 Jeep Rental company in America, Overland America Black Hills | or Overland America Padre Island.  Take your adventure to the next level of fun. 

Looking to see the sights in style & comfort? Special Touring Pricing!

$200/4-hours or $275/9-hours

Call 361-676-2727 for Padre Island, TX  or

605-673-2650 for Black Hills, SD for availability!

offroad Rental vehicles

Perfect for all your offroading and camping adventures in the Black Hills or Padre Island

comfortably rugged

Fully equipped and ready for your next overlanding trip in the Black Hills, SD or Padre Island, TX!

"The Road Less Traveled is the Road to Adventure"

Rent your Jeep & overland camping trailer combo today!
Explore america using our Off-Roading & Camping Vehicles and Equipment from the Black Hills of South Dakota to Padre Island texas

Looking for things to do in the Black Hills of South Dakota or on the beaches of Padre Island, Texas? Overland America provides outdoor adventure rentals specializing in Jeep & Overland Camping Trailer rentals. Our vehicles will let you experience the breathtaking views from South Dakota or Texas.  Overland America is headquartered in Custer, SD providing service to the areas surrounding the majestic Black Hills National Forest, however, we also provide services to the shorelines of Southwest Texas. Western South Dakota is an outdoor recreational paradise with 1.2 million acres of National Forest. Hit the trails or the sites in style and comfort!  But, if you're looking for things to do near Padre Island, Overland America's new location in Texas provides service to the areas surrounding Corpus Christi, Houston, Austin, and San Antonio, TX. Tour the island, go fishing or bird watching before camping on the beach in our Overland Camping Trailer. Visit Padre Island National Seashore and the 70 miles of undeveloped beaches sheltering the rare Kemp's ridley sea turtles.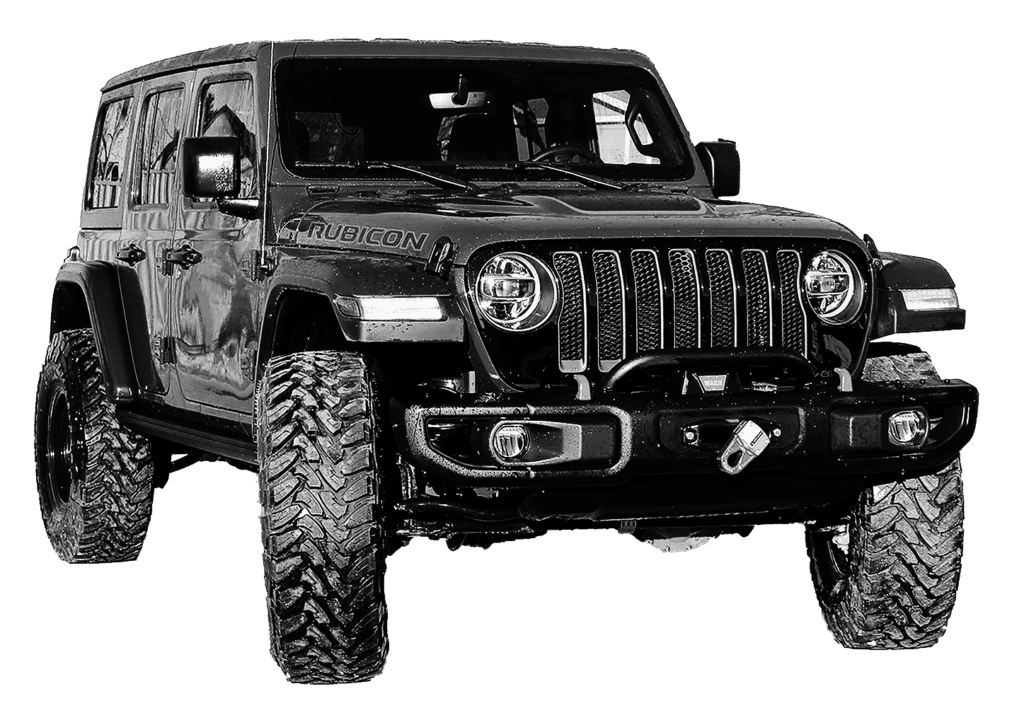 Check out our brand new, fully equipped 2021 Ford Bronco & 2021-22 Jeep Wrangler Rubicons. They are customized specifically for Overland America Corp.
We have everything you could possibly need to enjoy a quality camping trip on the beaches of Padre Island. Camping is permitted on the beach unless otherwise posted. Our Overlanding Trailer comes fully equipped with a 4-6 person tent, king-sized+ bed, kitchen, awning, shower, solar power and more!  
What our customers are saying
What a great way to experience the Black Hills! We had a great vehicle- practically brand new Bronco- and a beautiful day to enjoy the top open while driving through Custer State Park. Online reservations were easy and anyone I spoke with over the phone was pleasant and helpful. No hidden costs and the park pass was already on the vehicle. This day will be a trip highlight for this family of 5. Thanks for the memories! Would definitely recommend enjoying a full day or more if you can.
Brenda Eckerman
2023-08-24
Very accommodating as our plans changed slightly. They delivered our Jeep and picked it up at the airport. Lots of fun with the top down!
This was one of the best rental experiences we have had! The staff were extremely accommodating, kind, enthusiastic, respectful and understanding of our needs. We rented the 2 door Rubicon for the day as our Rubicon was in the shop during our vacation time, and it was so much fun! They keep their vehicles very clean and new (and allow you to still have fun as you can see from the pictures)! No funky smells and have a great communication tool to reassure you stay safe and can communicate out on the trails! Highly recommend to anyone wanting a fun adventure in the hills!
Leeanna M Rabine
2023-08-04
Great to work with! My Jeep was in the shop at the time and I was in the Hills. I was able to rent a two door Rubicon for 23 hours. A lot more convenient than renting an utv for 8 hours for not much less. I would highly recommend Overland America to any one needing a Jeep for a day or two in the hills.
My family took at trip to Custer, SD in May and had the chance to rent a Bronco for our adventure from Overland America. We had a great experience. They met us at the airport with a cooler full of drinks which was so appreciated after our flight delays! The vehicle was easy to operate and fun to ride. OA staff were friendly and accommodating, answering any questions we had throughout our rental. We were able to make our way around Custer, Rapid City and the Black Hills comfortably and safely. I would highly recommend and gladly rent from again. Thanks!!
We rented a brand new ford bronco while in Custer SD. Just a great experience from the booking, the delivery to our rv site and the return. Made our travels through the area so much more enjoyable! Definitely check them out, awesome team!
We rented a Jeep Rubicon from them at the end of the year. I can't say enough good things. They brought the jeep to our RV campsite. Walked us thru the entire vehicle and I mean everything. The jeep was no joke. It was fully loaded with comforts to off-roading. They then came and got the jeep from us when we were done. This helped because we never needed to move our RV from the site. The jeep had a park pass on it so we had free roam of the area. The jeep was also in excellent condition. We will be renting from them the next time we are in the area. I also wanted to mention that EVERYONE we spoke to was super friendly and helpful.
Our truck broke down while on a trip so we had to get a rental. Ended up going with Overland America and WOW! They dropped off and picked up the vehicle from our campsite! When they arrived they were very friendly and explained the features of the Jeep thoroughly. The Jeep was spotless and looked great. I will definitely rent from them again!
We rented "Big Green" and had such an AMAZING time exploring the Beautiful Black Hills! Everyone at the company was extremely nice from the detail guy all the way up to the owners! Highly recommend renting one of their machines! Thanks All - you will see us again 💚
We rented Big Green for 8 days to tour the Bandlands, Black Hills, and the Bighorns. Zack and his wife could not have made it any easier or more enjoyable if they tried. Zack spent time with me on the phone prior to the trip helping me line up a reasonable itinerary and time line while offering suggestions and insight into the areas we wanted to explore. They met us at the airport with the Jeep and the cooler when we landed, went over the paperwork, and had us on our way in less than 30 minutes. The Jeep is a top of the line Rubicon Recon Edition with a lift and 37" tires that drove as nice as my full size Ram truck I use daily. My wife and I used that week to try and decide if we wanted to buy a Jeep or a 4 Runner as a play vehicle and I can assure you, we will be buying a Jeep. I was blown away with how well that Jeep drove and handled. The trip itself as amazing; the scenery and wildlife exceeded every expectation we had and we'd highly recommend the loop we did to anyone. Don't get discouraged when you head into Wyoming because it get's pretty flat and boring until you get closer to the Bighorns. Once you're in the mountains it once again becomes breathtaking and changes with nearly corner you round. We drove as little blacktop as possible and tried to stay on the gravel roads which was pretty easy to do. Finding a true "offroad" adventure took a little more doing in some areas but we found a few amazing trails that kept things interesting. I'd highly recommend for someone new to off-roading like we were to purchase a subscription to Gia maps. It's not expensive but will let you map out your routes prior to leaving home. We'd also highly recommend playing with it on roads you're familiar with at home first because there is a learning curve with the program. Once we figured it out it worked perfectly and allowed us to improvise with new routes and trails as time allowed. I've always had 4 wheel drives since I was 16 and have done a little light off-roading but was absolutely amazed with the capabilities of this Jeep. We certainly were cautious with what trails we attempted since it wasn't our Jeep to break but we went over stuff I wouldn't have thought it could do without locking the front and rear and low range but it breezed through with nothing locked and in 4H. The stuff for which you'd need the lockers is beyond my ability and certainly wouldn't be attempted alone. When our trip sadly came to the end, the staff of Overland America again met us at the airport to make the return as easy as possible. All we had to do was make sure the tank was full and we handed the keys off and headed home. Zach touched base with us again at the end of the trip to make sure everything worked as it should which was an unexpected but pleasant surprise. If you are looking to tour some gorgeous parts of our country but avoid the traffic and see parts of the parks and mountains that few are fortunately enough witness I'd highly recommend contacting Overland America and rent one of their vehicles. We will most definitely be doing this again and again.