Overland America Adventure Rental Services

Where

will your next adventure take you?

If you're looking for Fun Things To Do in the Black Hills or Padre Island, Check out the #1 Jeep Rental company in America, Overland America Black Hills | or Overland America Padre Island.  Take your adventure to the next level of fun. 

Looking to see the sights in style & comfort? Special Touring Pricing!

$200/4-hours or $275/9-hours

Call 361-676-2727 for Padre Island, TX  or

605-673-2650 for Black Hills, SD for availability!

offroad Rental vehicles

Perfect for all your offroading and camping adventures in the Black Hills or Padre Island

comfortably rugged

Fully equipped and ready for your next overlanding trip in the Black Hills, SD or Padre Island, TX!

"The Road Less Traveled is the Road to Adventure"

Rent your Jeep & overland camping trailer combo today!
Explore america using our Off-Roading & Camping Vehicles and Equipment from the Black Hills of South Dakota to Padre Island texas

Looking for things to do in the Black Hills of South Dakota or on the beaches of Padre Island, Texas? Overland America provides outdoor adventure rentals specializing in Jeep & Overland Camping Trailer rentals. Our vehicles will let you experience the breathtaking views from South Dakota or Texas.  Overland America is headquartered in Custer, SD providing service to the areas surrounding the majestic Black Hills National Forest, however, we also provide services to the shorelines of Southwest Texas. Western South Dakota is an outdoor recreational paradise with 1.2 million acres of National Forest. Hit the trails or the sites in style and comfort!  But, if you're looking for things to do near Padre Island, Overland America's new location in Texas provides service to the areas surrounding Corpus Christi, Houston, Austin, and San Antonio, TX. Tour the island, go fishing or bird watching before camping on the beach in our Overland Camping Trailer. Visit Padre Island National Seashore and the 70 miles of undeveloped beaches sheltering the rare Kemp's ridley sea turtles.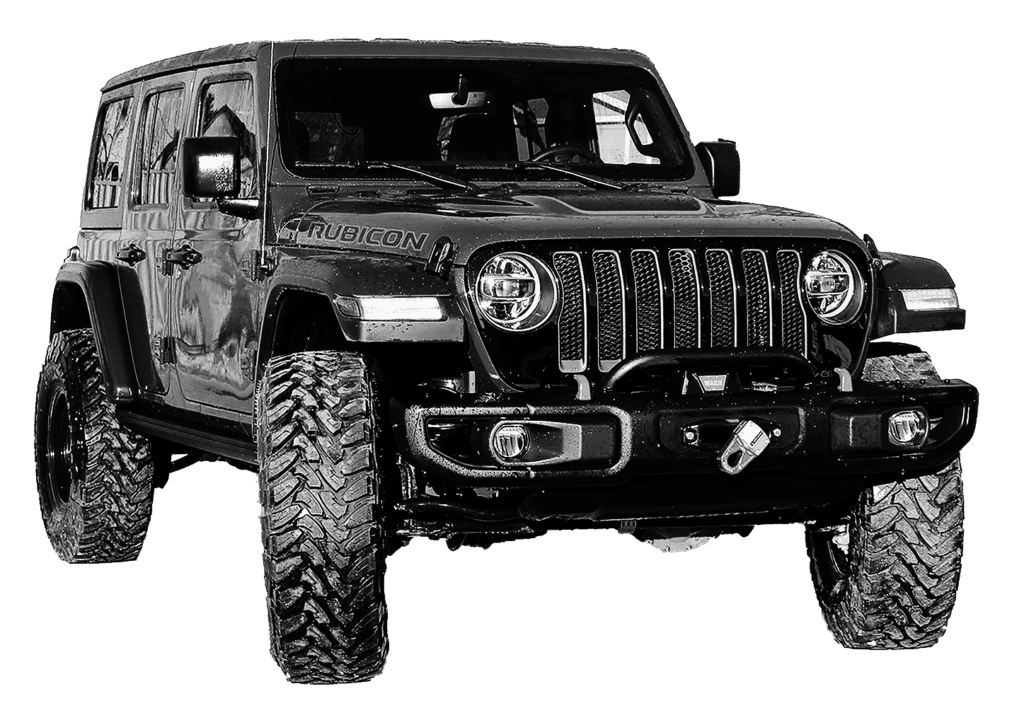 Check out our brand new, fully equipped 2021 Ford Bronco & 2021-22 Jeep Wrangler Rubicons. They are customized specifically for Overland America Corp.
We have everything you could possibly need to enjoy a quality camping trip on the beaches of Padre Island. Camping is permitted on the beach unless otherwise posted. Our Overlanding Trailer comes fully equipped with a 4-6 person tent, king-sized+ bed, kitchen, awning, shower, solar power and more!  
What our customers are saying
Very friendly staff that treats you like a friend and flexible to make sure you have a good time
We rented the Bronco to tour the hills because the forecast was for rain. Of course it rained. Staff were friendly and helpful. Highly recommended renting from them.
Michele Kunkel
2022-08-23
We rented a Broco from this company for our time at Custer State Park so we could drive through needles as our truck was too big. The service and vehicle were amazing. I recommend them for your short term rental needs.
Great customer service. Our family flew into a small local airport. Overland America was waiting for us at the airport with an awesome Jeep. They gave great recommendations for local attractions, recommended apps for off-line maps and even had an emergency locater device for us to take on our journey. Clean vehicle with all the bells and whistles, excellent customer service, reasonable prices and reliable patriots!! Highly recommend.
I highly recommend Overland America in all aspects! The entire Overland America-team understands how to meet the individual requirements of each customer and to fulfill them above average. This contributed significantly to the fact that we were able to have an unforgettable time in the Black Hills. At this point I would like to highlight the always friendly contact, whether by e-mail or by personal contact. Also, the promised arrangements were always fully complied with and, above of all, on time. What we extremely appreciated and helped us immensely was the service to bring the booked vehicle to the respective campground and to pick it up at the end of the rental period. With pleasure again. I wish the entire Overland America-team only the best for the future and send best regards from Switzerland.
Absolutely WONDERFUL. We were given their name by the resort we were staying in. They brought our vehicle TO THE RESORT and picked it up when we were done with it. The staff are so polite, arrived promptly and the vehicle was spotless. So much fun to have the open top, too! We will rent from them again!
Lularoe Jane Thompson - VIP
2022-08-04
Zach and Alisha saved our summer vacation! While doing all the touristy drives in the Black Hills with our 2 kids, our minivan's break light came on and the wheel started smoking. There were no car rentals available until my hubby found Overland America 30 minutes before they closed. We were able to make the short 5-minute drive to them before they closed and rent a Jeep while our minivan was towed and repaired. We would have had no way to get to our rental cabin or enjoy this beautiful corner of South Dakota without their Jeep. The Jeep was in pristine condition, and Zach and Alisha were amazing to work with. I can't recommend them or Overland America enough! 10/5 stars!
Great company former military, unbelievable service friendly very helpful would recommend in a heartbeat !!!!
Overland America was just what we needed to make our day! We had planned to go to Mt. Rushmore for 4th of July and on our way into town we had some car trouble. Since it was a Sunday when we got into town, and the next day was the 4th of July we were very limited to where we could get a rental car. Overland America was near the hotel we were staying at and while we were walking to find food we gave them a call to see if they could help us out even if it was just a recommendation on how to get around the town. Michelle was our saving grace that day and not only did she get us a rental for the rest of our trip but she even came and picked us up from the restaurant so that we did not have to walk to get our rental in the heat. Michelle then also gave us AMAZING recommendations for the town! Not only was the Jeep in GREAT condition, but the staff truly made our trip so much better! They were extremely helpful in the return process especially since we were in a tricky situation with waiting for a tow for our broken down vehicle and even picked up the rental from our hotel to make it easier on us! Overland America is a company you will not be disappointed with!! All of the jeeps are brand new and outfitted for outdoor adventuring. They value not only their jeeps but well exceed the standard of customer service!! We will definitely recommend them to anyone who plans to visit the area, as well as rent from them in the future!!
Kelsey Burkett
2022-07-26
HANDS DOWN BEST AROUND! Super friendly staff and owner, we rented for a full day and they were great! Brought the jeep right to our camp site in Custer Gulch and picked up which was amazing cause we are a large motor home family. They gave us amazing tips and advice to see the best sights in the area! Great rides, great people! Highly recommend!